Collection: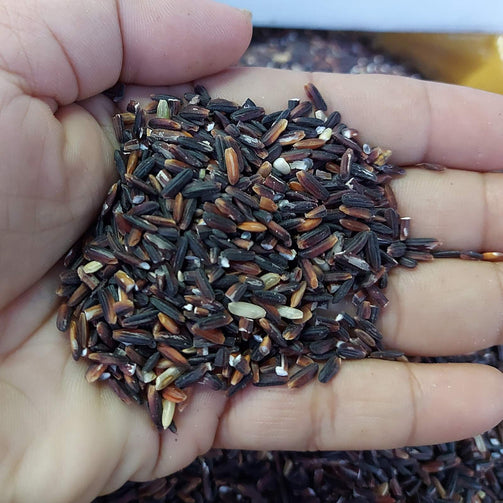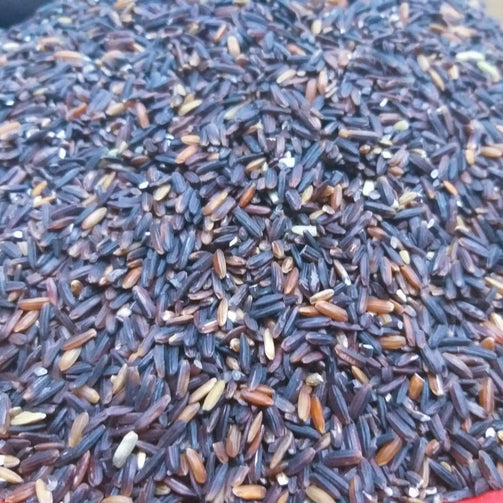 Collection:
Organic Black Rice From North - special order price / 25 kilos sack
Organic Black Rice From North - special order price / 25 kilos sack
Regular price

₱3,950.00

Sale price

₱3,720.00
Black rice is a type of rice that is grown in a very limited number of countries in the world and is commonly referred to as Forbidden Rice. This name comes from the fact that it was once highly restricted, meaning that only royalty was allowed to eat it, due to its scarcity. Black rice has been an important cultural element for thousands of years and remains a crop that is grown in rather limited supply. That being said, research on black rice has shown that it has a more impressive nutrient profile than any other type of rice. Although it was once limited to the halls of power in certain Asian countries, black rice is now available in the United States, Australia, and throughout Europe, although you may pay a premium for it.
The most important health benefits of black rice include its effects on heart health, digestion, diabetes, weight loss, and chronic disease, among others.
To prepare this nutrient-dense rice variety at home, all you need to do is follow these simple steps.
Step 1 – Before cooking, be sure to thoroughly rinse the rice in a colander with cold running water.
Step 2 – Add 2 cups of this rice and 4 cups of water to a pot.
Step 3 – Add 1/2 teaspoon of pepper and salt, then bring the mixture to a boil.
Step 4 – Reduce heat to low and continue cooking for 30-40 minutes, or until the rice is tender.
Step 5 – Remove from heat and allow to cool for 5-10 minutes before serving.
NOTE: 
FOR PER 25 KILOS SACK ORDERS IT'S FREE DELIVERY - METRO MANILA, ANTIPOLO, TAYTAY, CAINTA, RIZAL