Collection: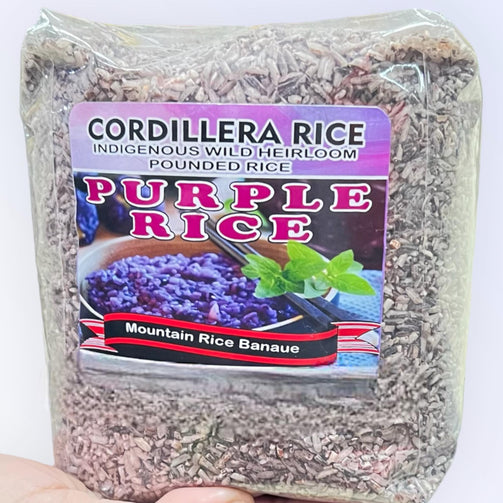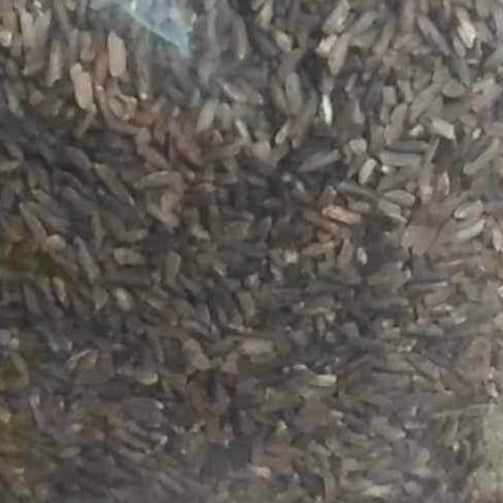 Collection:
Cordillera Organic Purple Rice - order price / 5 kilos
Cordillera Organic Purple Rice - order price / 5 kilos
Regular price

₱950.00

Sale price

₱829.00
This Indigenous wild heirloom, organic, POUNDED rice from the Cordilleras has anti-inflammatory and anti-carcinogenic properties. A powerful antioxidant, anthocyanin has been linked to reducing cases of diabetes, obesity, and heart disease. Purple rice's color is created by a flavonoid called anthocyanin pigment. This same pigment gives blueberries, eggplants, and other healthy fruits and vegetables their deep color. Anthocyanins are phytochemicals found in plants. NOTE: SHELF LIFE IS GOOD FOR EIGHT (8) MONTHS FROM THE TIME OF PURCHASE FROM US. HARVEST DATE WILL BE PROVIDED FOR YOUR INFORMATION AFTER PURCHASE. A MUST TRY!
STEPS HOW TO PREPARE:
1. Rinse purple rice three to four times in cool water before you use it. The water doesn't have to be completely clear.

2. Bring 1 cup of rice to a gentle boil with 2 1/2 cups water. You can add 1 tablespoon of olive oil or butter, plus 1/2 teaspoon of salt, for added flavor if you choose. Purple rice can also be boiled in chicken stock, vegetable broth, or even coconut water for a sweeter taste.

3. Let the rice simmer in a covered pot until most of the water is absorbed, while stirring often for around 20 minutes. Remove from heat and let stand covered for an additional 5 minutes until the water is completely absorbed.

4. The rice will remain slightly crunchy in texture. For softer rice, cook for an additional 10 minutes with an extra 1/4 cup water over a low flame.

Purple rice can be used in any recipe that calls for rice of any kind, including stir-fries, rice balls, and stews.