Collection: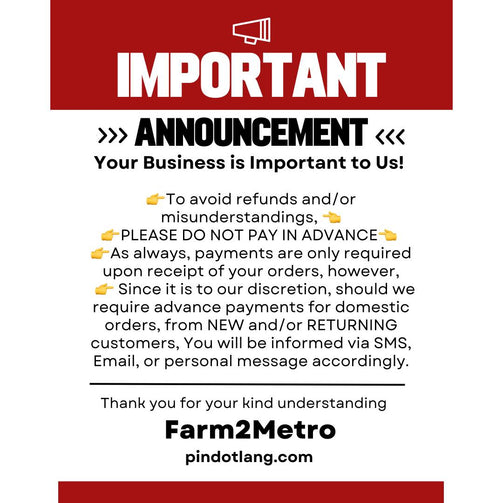 Collection:
Important Announcement
Important Announcement
Regular price

Sale price

₱0.00
Indeed, your business is important to us! TO AVOID REFUNDS AND ISUNDERSTANDINGS, DO NOT PAY IN ADVANCE. Should we require you to do so then, we will advise you via SMS, email, or direct message. 
We will only require payment after receipt of your delivery! Thank you for your kind cooperation and understanding!